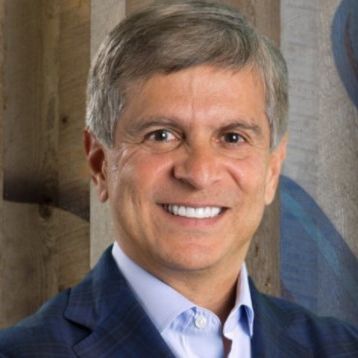 The ex-CEO of Yodlee left his leadership role at the Chicago outsourcer a while ago, but TIFIN is on the upswing
Anil Arora resigned as Director of Envestnet effective October 28th, the same day that his new company TIFIN had an exceptionally good day.
"Anil's knowledge and experience with financial technology companies has been a valuable resource for our board of directors," said Bill Crager, CEO of Envestnet, in a press release.
Arora, the former CEO of Yodlee – both before and after Envestnet's purchase – practically heralded the Chicago technology and product supermarket when his new company in Boulder, Colorado announced it was selling $ 45 million at an astonishing Valuation of $ 447 million had collected.
It also left Envestnet valued at $ 4.55 billion as of Friday's close, with stocks at $ 83.50 just a touch of their all-time high.
TIFIN's main stake was 55 ip, which it sold to JPMorgan in a quick flip last April, which may have replenished its account.
Arora is a Senior partner and board member of TIFIN and he was very valuable to Envestnet during his time there, said former Envestnet board member Chip Roame, managing director of Tiburon Strategic Advisors.
"I think Anil has added tremendous value to the ENV board," he says. "He was the board member most focused on data (core to the future of ENV) and the board member with the best grasp of the broader FinTech market beyond just WealthTech (a market where Yodlee had deeper roots than ENV ) … "
Growth software
Prior to the sale, Chicago-based Envestnet was Totum's largest funder. It funded the company in 2015, shortly after Totum was founded, through its Yodlee incubator with $ 3.5 million in one "non-equity investment. "
A mix of broker-dealer representatives, asset managers and RIA advisors are already managing a cumulative $ 500 billion using TIFIN's proprietary software that "grows, not running or managing an advisor's business," said Tifin CEO Nair in April to RIABiz via email.
Yodlee has been both the crackle and the fizzle out at Envestnet over the years since the 2015 takeover. The bad news is that it is mostly in the red as a stand-alone unit.
Arora was President and CEO of Yodlee, Inc. from February 2000 and became Vice Chairman and CEO of Envestnet | Yodlee in November 2015 when Yodlee was acquired by Envestnet.
Arora gave up his leadership role on March 1, 2019, but remained Director of Envestnet.