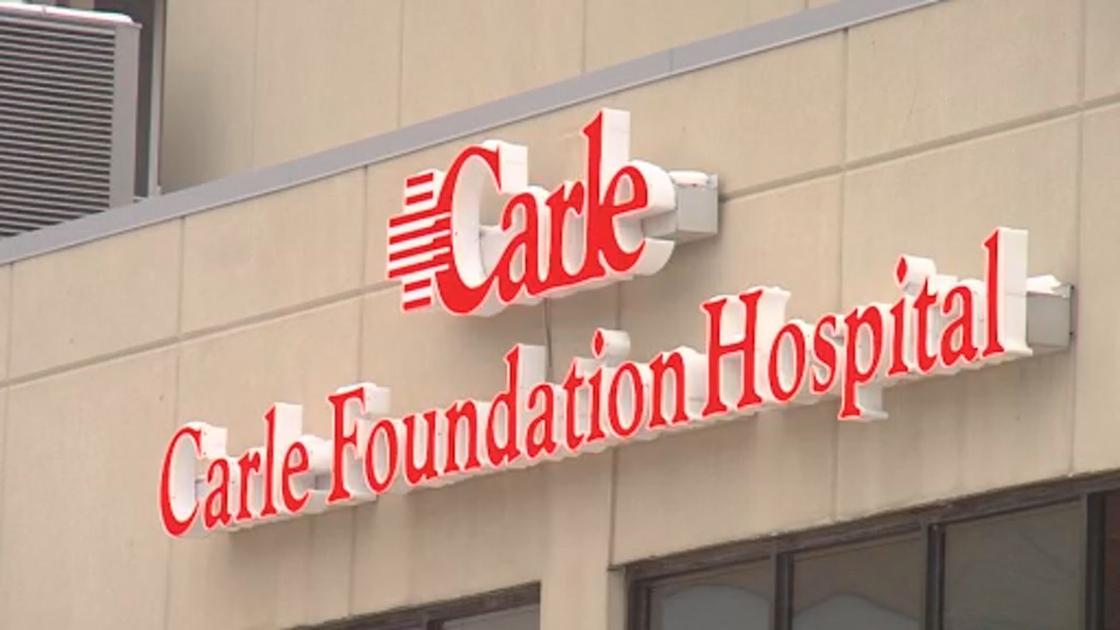 URBANA, Illinois (WAND) – The Carle Health System announced restrictions for visitors and support people starting Friday due to an increase in COVID-19-related hospitalizations at its facilities.
According to Carle Foundation Hospital President Lynne Barnes, Carle is taking "tough but necessary steps" to prevent the spread of COVID-19. She said the measures would protect patients, the Carle team and the community.
Carle specifically said he needed the public's help.
Carle's medical quality director Robert Healy said the region was at a "critical moment" in the fight against the virus, with an "extremely dangerous" period ahead as holiday rallies are expected. He asks everyone to do their part by wearing masks, washing their hands, staying at home in case of illness, practicing social distancing and getting the flu shot in order to protect themselves, to protect their health. family, community and health workers.
To limit cases of COVID-19 in his hospitals, Carle's press release says the system is taking the following steps:
Policy on support persons for outpatient procedures
For outpatient procedures, a support person is allowed for the duration of the procedure.
For outpatient appointments, a single support person is only allowed for patients under the age of 18 or for an adult patient with cognitive or developmental limitations. All other support people involved in a care plan should wait for the patient in their car and attend the appointment by phone.
Guidelines for hospitalized visitors
Support persons must be over 18 years of age and must wear appropriate PPE. (Except in end-of-life situations or if the support person is a relative of the patient) and a wristband / sticker will be provided if necessary. The Carle Hoopeston Regional Health Center will not require wristbands / stickers.
No visitors to the hospital are allowed, except in the following extenuating circumstances:
Developmental / cognitive disabilities – a support person is allowed (including COVID + patients).
No visitors to the emergency department, but allows two support persons during a major traumatic event where the trauma services team will provide care and for pediatric patients 24 hours a day and one support person for an adult patient with cognitive or developmental impairment.
Obstetrics / Labor and Delivery / Antepartum – a support person for the entire stay. The media cannot leave the unit.

Special Note for Carle BroMenn Medical Center: Mothers in labor must enter through the labor and delivery entrance after 6:30 p.m.

Pediatrics / Intermediate Care Nursery / Neonatal Intensive Care Unit (NICU) – two support persons for the entire visit, one authorized at the bedside. Support people need to change outside of the unit.

Pediatric support 24 hours a day.
Support to the NICU and the intermediate care nursery from 9 a.m. to 9 p.m.

Intensive care unit – two support people. One person at the bedside.

Inpatient visiting hours for support persons will be 9 a.m. to 9 p.m. End of visiting hours announcements will be broadcast at each location as appropriate.
Carle BroMenn Medical Center visiting hours are 10 a.m. to 6:30 p.m.

· Inpatient rehabilitation – no support person until discharge.
End of life – four support people can be banded / self-tagged (including COVID + patients), two at the bedside 24 hours a day.

Support people need to change outside of the unit. They can't wait in the lobby or waiting room.
If the dying patient has a child under the age of 18, the child may be allowed entry, but only if accompanied by another ringed adult family member.

No visitors for MedSurg, COVID + or PUI patients or in semi-private rooms.
All waiting rooms (except surgical services) closed to visitors.
More information on COVID-19 at Carle can be found here.