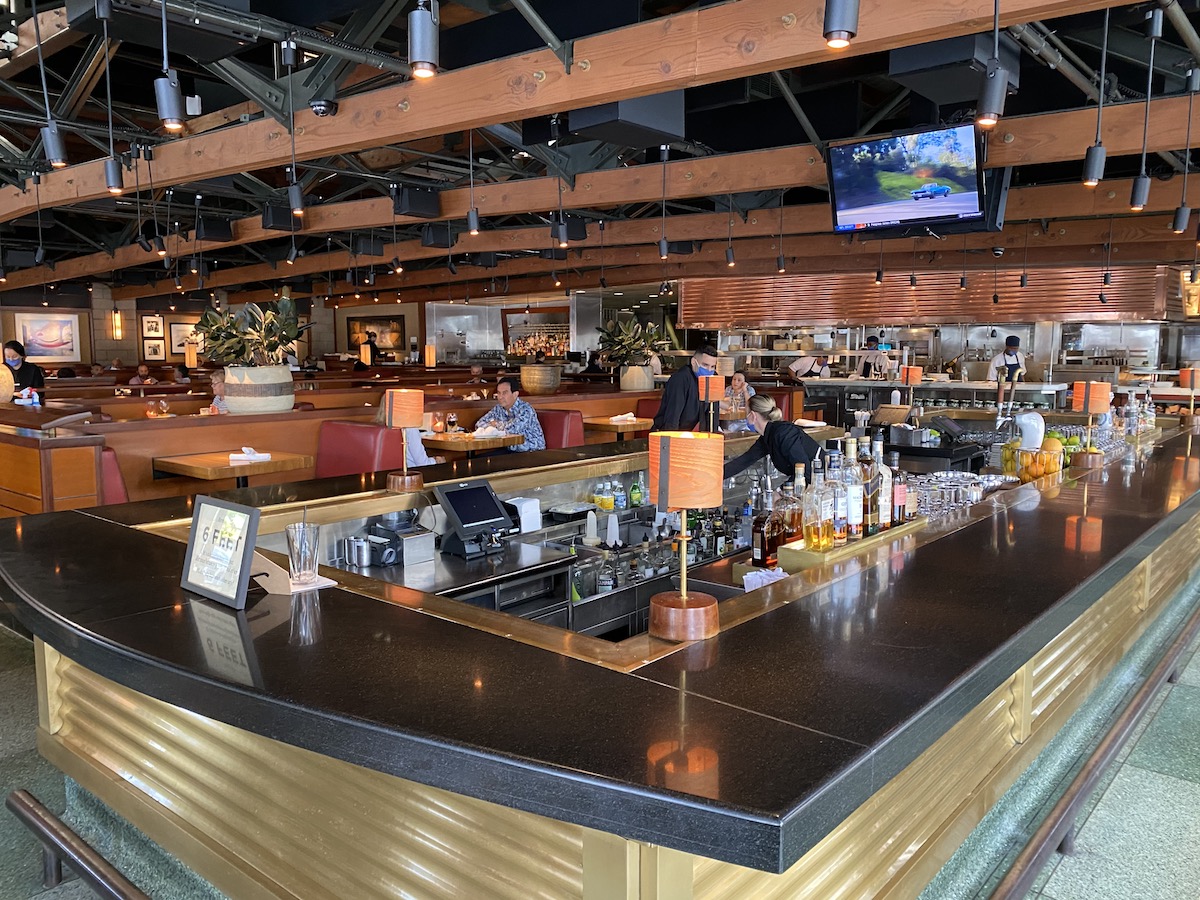 Yesterday, Ford and I had our first "dinner" date in a restaurant since early March. I put the word dinner in quotes because our reservation was for 3:15 pm … more on that below. 😉
I wanted to share our experience for several reasons:
With that out of the way, a few thoughts …
I love hillstone
To update: I was advised that Hillstone allegedly alleged would not allow staff to wear masks until a judge interfered, which is not cool at all and makes me think less about the restaurant group.
We ate at Hillstone Coral Gables yesterday afternoon. Usually when we dine out we go to local restaurants, but Hillstone is the only chain restaurant we love. They have exceptionally good service, really good food and great drinks.
When Ford first introduced me to Hillstone I was really confused, but at this point I may be a bigger fan than him (and he's still a big fan).
While there are several locations in Miami, the one in Coral Gables is our favorite, even though it's about a 25-minute drive from us.
I also once heard from a trusted friend that it was the busiest restaurant in all of Miami-Dade, although I couldn't independently verify. Before COVID-19, it was so full that a police officer was in the restaurant because it was getting full.
I also looked forward to dining at Hillstone because it is a restaurant group that has very strict rules even in good times, so I thought this would be a good example of how restaurant food has changed.
Eating out isn't what it used to be
Let me start with the bottom line in advance, and for the first time in almost three months, let me introduce you to our takeaways from a meal at one of our favorite restaurants. Ford shared the following conclusions, which I agree with:
"It was a bit anti-climactic, but I had a good time."
"It's not that relaxed, it's more formal, everything takes longer, and the light-hearted aspects of eating are great fun."
"It feels a bit like getting on a plane, paying to have someone tell you what to do."
Let me be clear – these are all good things given the current circumstances, but it is still realities that change our attitudes towards experiences.
How was the actual dining experience? Well the first is that you can no longer wait inside but have to wait outside for your table to be ready, which is not particularly fun at 3pm as we are heading into a warm South Florida summer.
Once inside, it was surreal how empty the restaurant was. Usually this place has dozens of people around the bar even during the quietest times, while in this case the bar was cordoned off.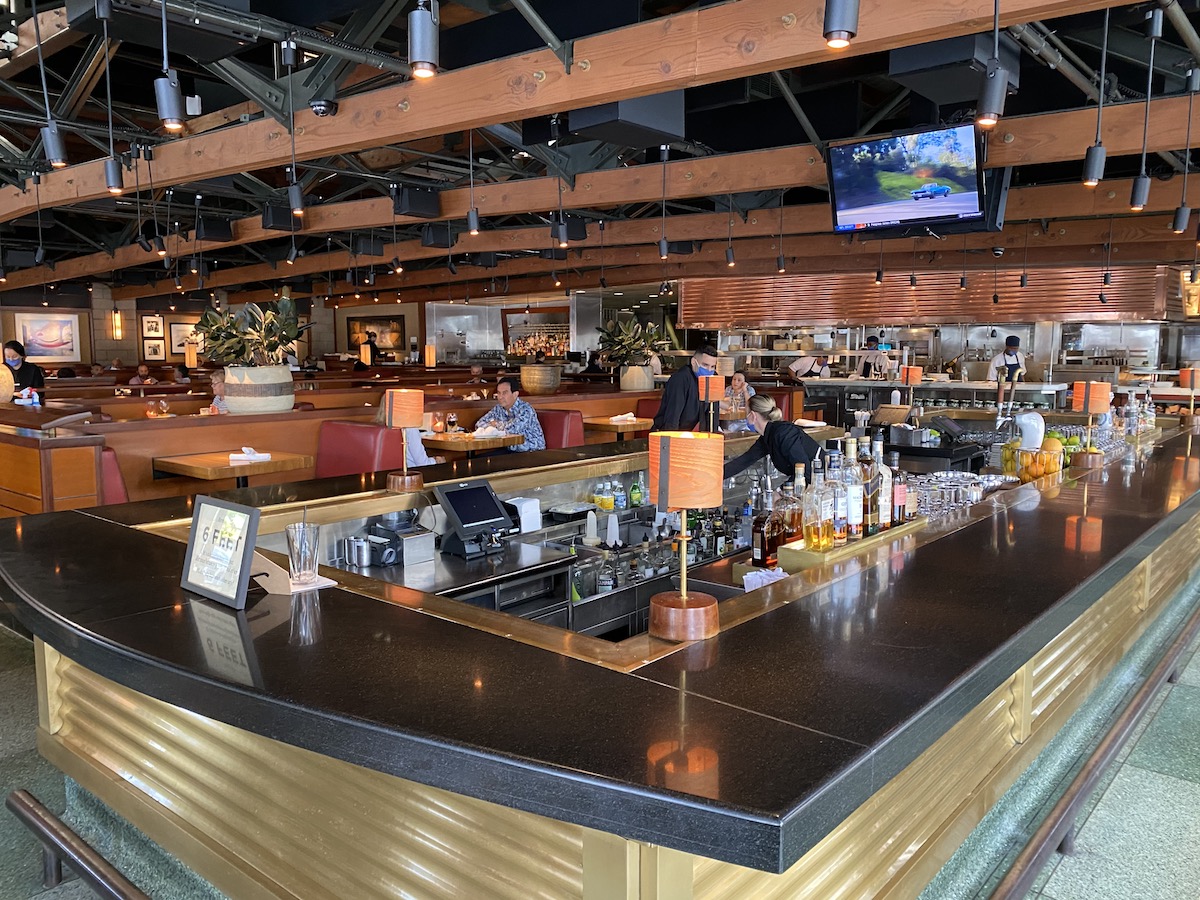 They seated a maximum of two people per table, every other table was cordoned off and people had to sit on the same side in every booth to keep their distance.
In contrast to the past, menus were only intended for one-time use.
While we did not have to wear masks while seated, we did have to wear them when walking to and from our tables and using the restrooms, and a police officer was walking around to enforce this policy.
We were offered disinfectant wipes when we sat down. No, they didn't smell of roses like in Lufthansa First Class, but rather smelled of hand disinfectant.
Most of all, I looked forward to my very dirty vodka martini, and that didn't disappoint. I love Hillstone because when your martini is about halfway through they'll bring you a new ice glass so your drink doesn't get warm.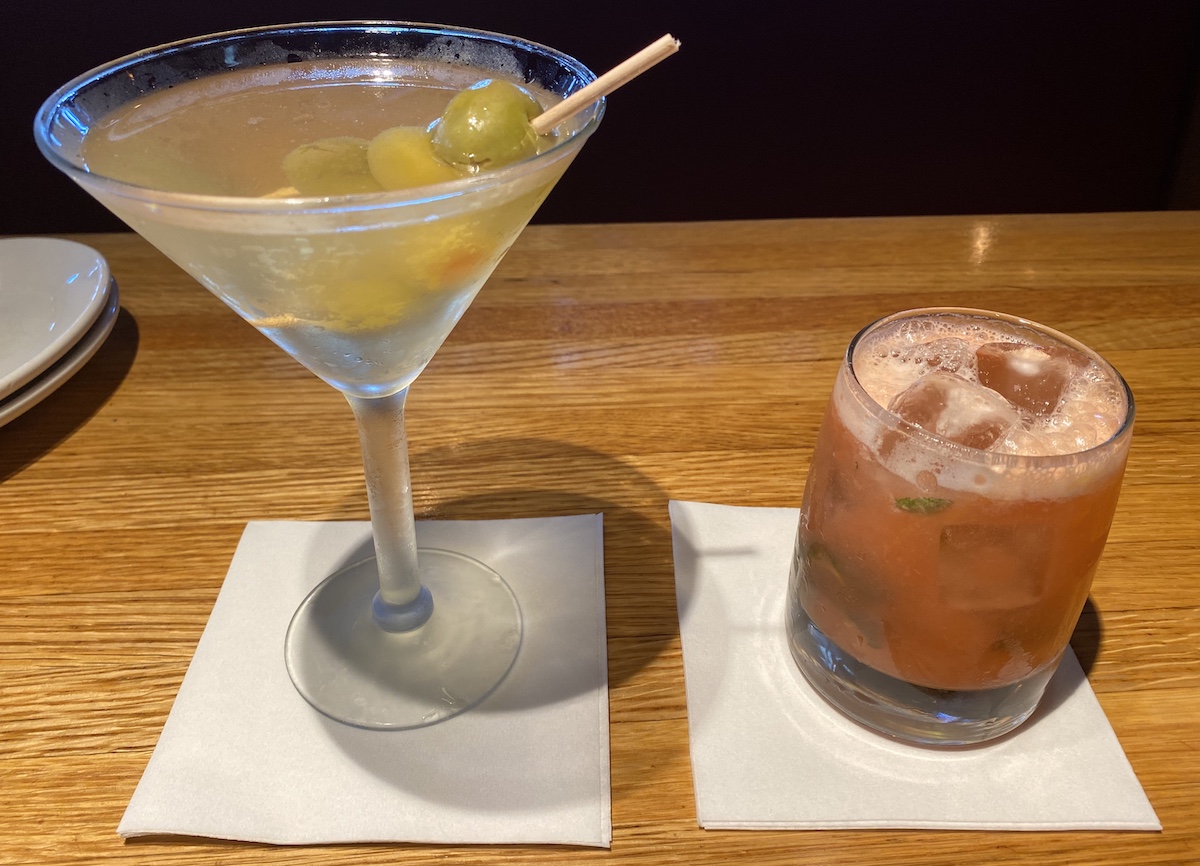 We had a tuna tartare as a starter which was as good as always.
I had the kale and rotisserie chicken salad while Ford had a burger.
Ultimately, the drinks and food were solid, but that doesn't change the small changes in the experience that take away the fun of eating.
This ranged from sitting outside for 20 minutes and waiting for our table (instead of having a drink at the bar), the much quieter atmosphere due to the social distancing, everyone is more nervous, etc. Again, don't get me wrong, everyone? that's good, and that's how restaurants should be. But it doesn't take any of the joy either.
I felt safe …
We did everything in our power to take precautions during this time, although I was also curious as to whether I would feel "safe" in a restaurant. It goes without saying that the feeling of security is different from actually being safe, although my personal opinion is:
The precautions taken by the restaurants feel adequate (ideally we would dine outside rather than inside, but Hillstone doesn't have any outdoor seating).
In addition to the precautions taken by the restaurant, we also take our own precautions, from keeping our masks while waiting for tables outside, to bringing our own hand sanitizer, to having to disinfect frequently, etc.
Going to restaurants was our biggest "sin" in this regard, since we don't gather in large groups, we wear our masks every time we are outside (except when running at 5:30 am, when there is almost no one else outside )
I would go out to dinner again without hesitation to feel safe, but honestly I don't feel like doing so given the new normal.
We changed our lives (for the better) by not eating out
If we hadn't adjusted our lives in some way over the past few months, I probably wouldn't be this moody about food again. However, We made two big changes during social distancing:
Ford learned to cook, which was so great and life changing as I enjoyed each of his meals as much as, if not more, a good meal in a restaurant; it's also healthier and cheaper
We started intermittent fasting, so we usually only eat between 9 a.m. and 5 p.m., and that doesn't go well with restaurant dining
What all of this has to do with travel
I have a great travel takeaway based on our culinary experience since eating out and Traveling were two things I was looking forward to again.
I think trying to replicate every travel experience in the COVID-19 era will only result in disappointment. Whether you return to your favorite destination or favorite hotel, you will likely notice all of the things that are no longer the same as they were before.
So when I travel, I plan to focus solely on new experiences for the next few years. I want to visit places and stay in hotels that I've never been to because I don't keep jotting down all the things that are no longer the same.
Instead, each of my upcoming trips will focus on places that are as safe as possible, where social distancing is easy, and where the emphasis is on nature, be it Iceland, the Faroe Islands, Greenland or anywhere else.
Bottom line
It's a new era, and as grateful as we are to be able to eat out again, we don't miss it that much. Eating out is just a reminder that things are no longer the way they used to be … and so it should be.
Fortunately, we were able to change our lives a little, finally get home-style food, and we're better off for me.
When we start traveling, our focus will not be on repeating past experiences as this will likely lead to disappointment. Instead, it's also time for a new era of travel, eventually going to places where the emphasis is on nature, simple social distancing, etc. And honestly, we've always enjoyed that anyway.
Just as the restaurant situation has pushed us to cook ourselves, so hopefully the travel situation also drives us to change our travel style a little.
If you have eaten out since the restaurants reopened, what's your experience?