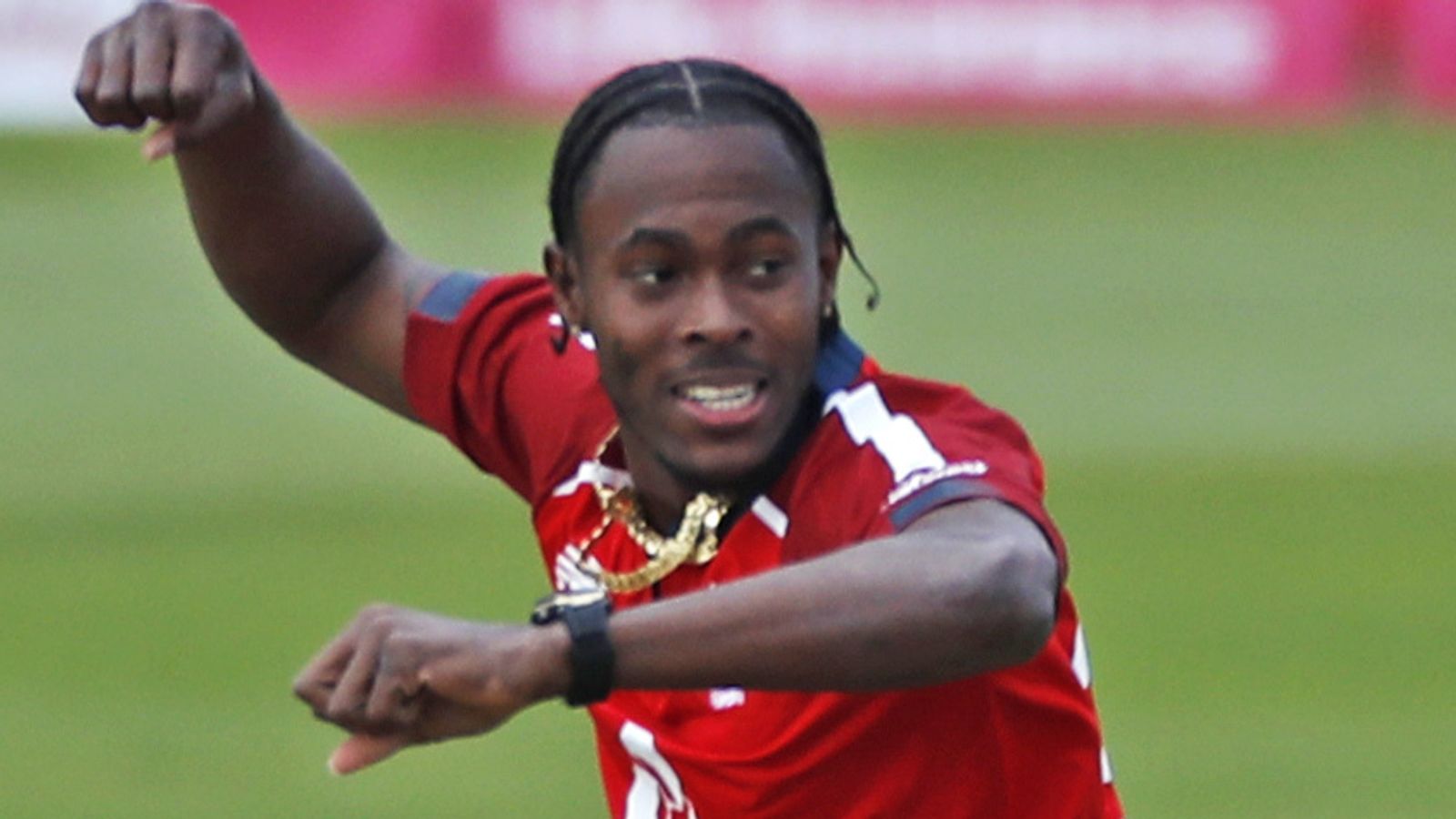 "My main goal is to play for England in the Twenty20 and Ashes World Cup later this year"; England fast bowler Jofra Archer hopes to return to play in the fall after elbow surgery
By PA Media
Last updated: 05/27/21 10:53 am
Jofra Archer has aimed for a return to action in time for the T20 World Cup in October and the Ashes series at the end of the year after "career defining" elbow surgery.
The 26-year-old Sussex pace pitcher is rehabilitating after surgery last Friday and is ready to 'spend the summer' in a bid to finally fix a problem with his right elbow.
In his column for the Daily mail, Jofra said: "One thing I'm determined about the post-elbow operation is not to rush my comeback because my main goal is to play for England in the Twenty20 World Cup and Ashes later. this year.
"Those are my goals. If I come back before and manage to play in the home test series against India – then great, too bad. If I don't, I'm completely ready to move on. summer.
"The way I see it is that I would rather miss a few weeks out of the year to have a few more years in my career."
England face two tests against New Zealand in June, followed by a streak of white balls against Sri Lanka followed by a one-day streak against Pakistan in July.
England vs New Zealand
June 4, 2021 at 10:15 am
Live of
The T20 World Cup is scheduled for October and November in India and the Ashes series kicks off in Australia in December.
"I'm not going to do myself any good coming back until I'm great, so I'm going to take my time and do what's best for me and my life," said Archer.
"The bandages are off and I have spoken to the consultant since, but everything is still very fresh and I am still sore after what was a defining moment for my career last Friday.
"Surgery has always been the last option and we wanted to exercise all possible strategies before embarking on this path. It was the last thing on the list. This is not always a solution and in four weeks we will find out how things went. "