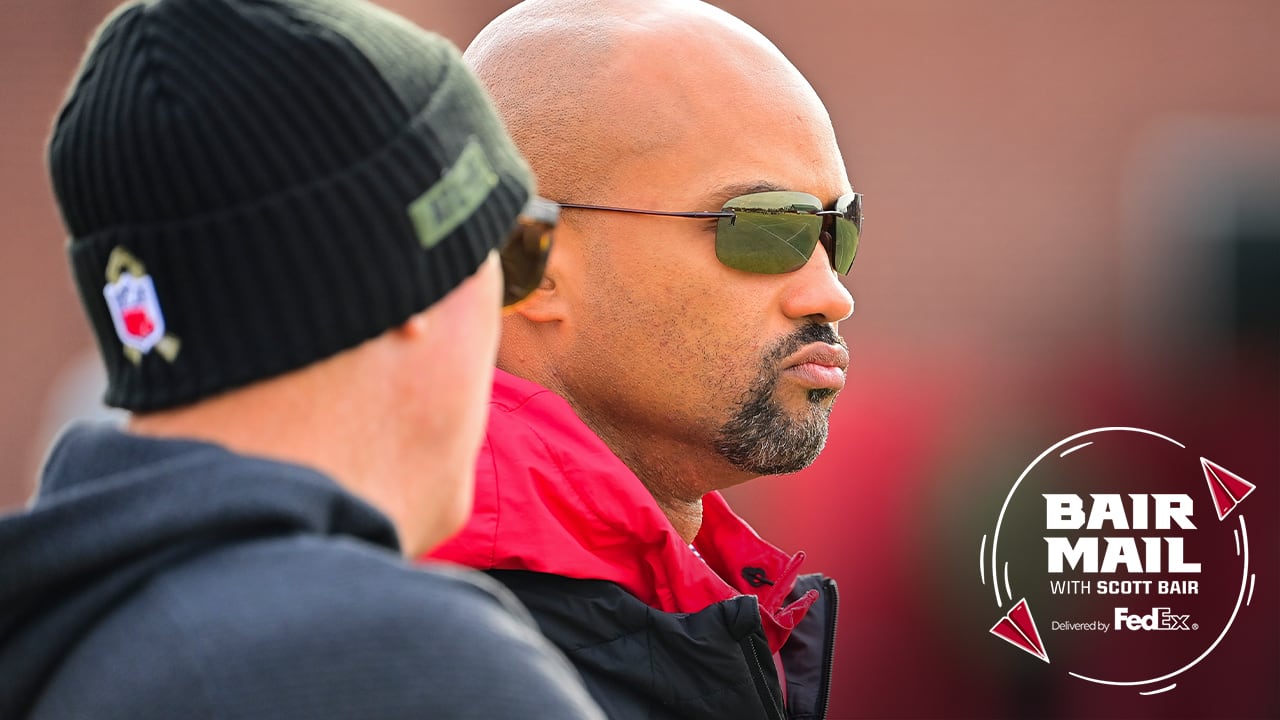 Christopher Duke of Covington, Ga.
Bair, the more I look at the draft, the more I'm leaning towards making maximum use of our pick #8. In this case, I mean negotiating for an additional capital project. With the majority of draft pundits and fictional drafts suggesting we're going to move WR to #8 (because it's no secret that's just one of our biggest needs), it's hard to tell. discard the notion of being able to get value from WR later in the draft. 2 teams come to mind in a trade-down scenario, and those teams are Green Bay and Kansas City. Given that these two teams are also in desperate need of WR, can you see a scenario where we trade #8 for GB for #22 and #28, or trade #8 for KC for picks #29 and #30? If you were Terry and Arthur and these situations arose, would you do one or the other? Your thoughts?
bay: I think a down trade would be beneficial, with the right partner and for the right compensation package. Most people just ask about a trade without thinking about the partner. Christopher included a pair in this question, with Green Bay and Kansas City recently acquiring a second first-round pick.
These are great options, although I've mentioned the 2023 capital addition in the past, but that's also a long way to go. Falling to 29 and 30, above all, is a long way off. You add a different caliber of player at 29 than at 8. I would like something else in both offers, instead of a straight trade in the first round. I'm more interested in the Green Bay selections, but both teams should think they're one player away from a Super Bowl run, which they maybe are.
It also means they could be aggressive when getting up, maybe for a receiver or an edge player. They might land the best WR at No. 8, which might be worth it.
Overall, I think a down trade is a valid strategy. I'd bet the Falcons take a lot of calls about possible deals right before and during the NFL Draft. I'll all depend on what happens at the top of the draft. There is a fair amount of uncertainty here.
Martin Foreman of Columbus, Ga.
Hi Bayer! Aging Falcons fan here since 1966! With the Falcons' fairly long history, we've had little opportunity to celebrate. In 1998, I thought that would change. In 2016, I thought that would change. Of course, that was not the case. I could talk a long time about the management of the Falcons as well as my Falcons but, alas, we cannot do that. Here is my question for this time. Currently, who has the final say on the Falcons' draft and do you agree the Falcons' top 5 draft picks, in no particular order, should be DE, OT, WR, CB, S, QB? For the last 4 picks I have C, RT, NT and RB.
bay: Thanks for the question, Martin. I'm going to take this as a question about the needs of the Falcons and if there are more than one. I truly believe the Falcons will take the best player available, with a prime position at the top of the draft.
Tori McElhaney addressed this topic in a story published Wednesday morning. I don't think the quarterback is in the top tier, but that's just me. The Falcons have long said they want to build around the QB. Build around Marcus Mariota and prepare the next guy well. There is no urgency there. There is a rush to the edge carrier, receiver and cornerback. I think running back is a top need worthy of a relatively early pick. Center and guard could be addressed despite the recent additions there, and I think the long-term answer to right tackle is not yet in the squad.
If we're just talking about need here, I think having multiple peak rushers and receivers is more important than some other issues. Selecting one of those options shouldn't stop the Falcons from taking another a round or two later.