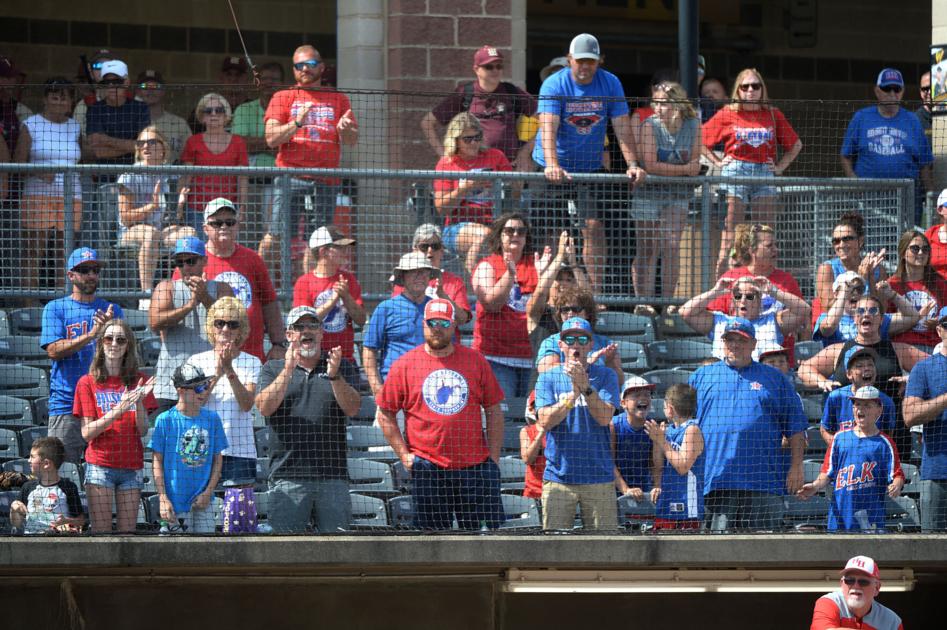 The state baseball tournament that recently ended at Appalachian Power Park was a success on many levels: good weather, good crowd and good competition. The top seeds have won just five of the nine games and only one No.1 seed has won a title in all three classes of play.
So you can't blame the West Virginia baseball coaches who would like to double their fun in the years to come by convincing the High School Activities Commission to make the annual tournament a double-elimination event, pushing the schedule of matches of three days to a week or more.
There are several reasons why it seems like the time has come to discuss this possibility, which has actually been on the minds of state coaches for several years:
Power Park's main tenant West Virginia Power has started a new era this season – competing in the Independent Atlantic League instead of being franchised as a minor league affiliate, which could offer more flexibility in programming.
The SSAC has embraced new ideas in recent years – hosting state tournaments in several sports including baseball, adding a fourth class to boys and girls basketball for a two-year trial run, modifying even its own regulations in order to move the state softball tournament. on synthetic turf pitches to avoid playing on mud.
Power Park officials have started "very preliminary" talks about adding artificial turf, which could drastically reduce the number of rainy games and shorten rain delays.
A level playing field? As it stands, the only level of playoff play in baseball and softball in West Virginia that is not The double elimination is the state's four-team baseball tournament.
"I know the majority of coaches are in favor of double elimination," said Rick Whitman, St. Albans coach for 24 years and member of the SSAC nine-player baseball committee.
"We pushed for years for an eight-team state tournament or, at a minimum, a four-team double elimination tournament like softball. But the great thing has always been to get it installed. What if it rains?
Chuck Domino, Power's freshman president responsible for programming events at the stadium, is open to extending the state tournament and noted that team officials have had discussions about the Power Park installation with artificial turf.
"Very preliminary," Domino said, "but something like that could certainly speed up any serious conversation."
Domino said he sees no problem fitting into a longer state tournament, whether it's a week, 10 days, or even two weeks. Moving from the current knockout format (four teams in three classes) to a double elimination approach means going from nine games over three days to a minimum of 18 games and a maximum of 21.
"It's not too much to have the stadium attached," Domino said. "We would certainly be delighted to do so. We have a two week gap [with no home games] this year, and we would try to program a similar gap if we had a few days before that. We will do our best to accommodate it, that's for sure. We love to host it.
However, Power officials have to take a long look at how so many more games in a short period of time could affect the grass and dirt playing field.
"At this point," said Domino, "you had to factor in the wear and tear on the pitch. And not only that, it's the showers. If you really start rolling the dice and you have five consecutive days with rain issues, now you're rescheduling and saving matches and the pitch takes longer because you're throwing people there as soon as you can for get games. It certainly exacerbates the problem, a potential problem, if the rain stays.
"Is it a good argument to replace synthetic turf as soon as possible? This is something that needs to be discussed, as even three days of wear and tear on the pitch is revealed. "
But the prospect of waiting for the turf at Power Park, which has two more years on its current SSAC contract, isn't the only thing that could delay plans for an expanded state tournament. You also have to make sure that it fits the schedule of the Power's Atlantic League. Atlantic League teams are expected to play 120 games this season, which has been delayed and shortened by COVID, but are expected to revert to their traditional 140-game schedule in the years to come.
"In normal situations it's usually a year in advance," Domino said of the league schedule. "If it's anything like affiliate baseball, by the time all the games of the previous season [are done], you have a first draft of the program for the next season. I guess under normal circumstances it is probably the same situation.
"The start and end of the season are inflexible. You need to get the total number of matches between the start and end of the season. Other than that, they try to be as flexible as possible. If we're able to give them protected dates – dates when we're ready to do certain activities on the pitch – we need to get them into the league long before the schedule is released. "
Bernie Dolan, executive director of SSAC, noted that the state's double-elimination softball tournament format is facilitated by the use of two grassed fields at Little Creek Park in South Charleston, rather than the single field at Power Park. . And Dolan sees two other potential obstacles to the expansion of the baseball tournament – the existing grass field and the pressure on a team's pitching plans.
"I think it would be difficult right now for both of those reasons," Dolan said. "After watching the end of some of those games this year, I don't know if the teams would have enough pitchers. It would be up to the coaches if they could have a large enough pitching team for that many games in five or six days.
"It would be a change. I don't think we're going to make this change now, but we'll think about it. Our baseball committee meeting usually takes place in June, but we moved it to September of this year. We would need their full support if we are able to achieve this. We will continue to explore all options for all of our sports.
The SSAC baseball committee is made up of eight coaches and one athletic director (George Barker, Chapmanville regional). The coaches are Whitman, Robert Shields (Bridgeport), Sam Yokum (Pendleton County), Terry Smith (Williamstown), Scott Cuthbert (Independence), John Lowery (Jefferson), Bill Mehle (Charleston Catholic) and Brian Sutphin (Hurricane).
"I think the coaching committee would be all for it," Whitman said. "The thing about the state tournament is that they're making a lot of money right now, and it's kind of just happening on its own. Boom, boom, boom – three days and it's over. It's pretty easy for them and they would hesitate to change it I think.
"But I will say that when Bernie, Greg Reed and Wayne Ryan came in, they were really open to change. We changed the format of baseball and got the regions to be two out of three with the standings and all that. So you never say never because these guys have been willing to change before. I think the ballpark is the most important thing. If they are flexible with the stadium and give us 10 days, two weeks, they would probably be open to that.
From a front office Power perspective, the idea is certainly viable due to its strong relationship with SSAC.
"They are good partners," said Domino. "We would do everything we could to make it work, even without artificial turf. We would do what we could to accommodate it. Whatever is good for them we would do our best to accommodate it across the league and our front desk staff as we did last weekend. We would stay on our toes to make sure everyone is treated properly, from teams and referees to administrators and fans.
SSAC has always tried to align boys 'and girls' sports to provide equal opportunities. In 2018, he started an invitational girls' golf tournament to crown an individual state champion, hoping to grow the event until he could produce a tag team championship as well.
In 1995, he changed the seasons for girls' basketball and volleyball, placing them in the more traditional winter and fall months, respectively. In 1998, pole vault was added to the girls' track, giving each gender 18 events contested in the state competition.
Nationally, double elimination baseball tournaments are in the minority. A story published by USA Today in 2018 said that only 10 states determine champions outside of a knockout format – four hold a streak of best-of-three titles and six others host a state double-elimination tournament.