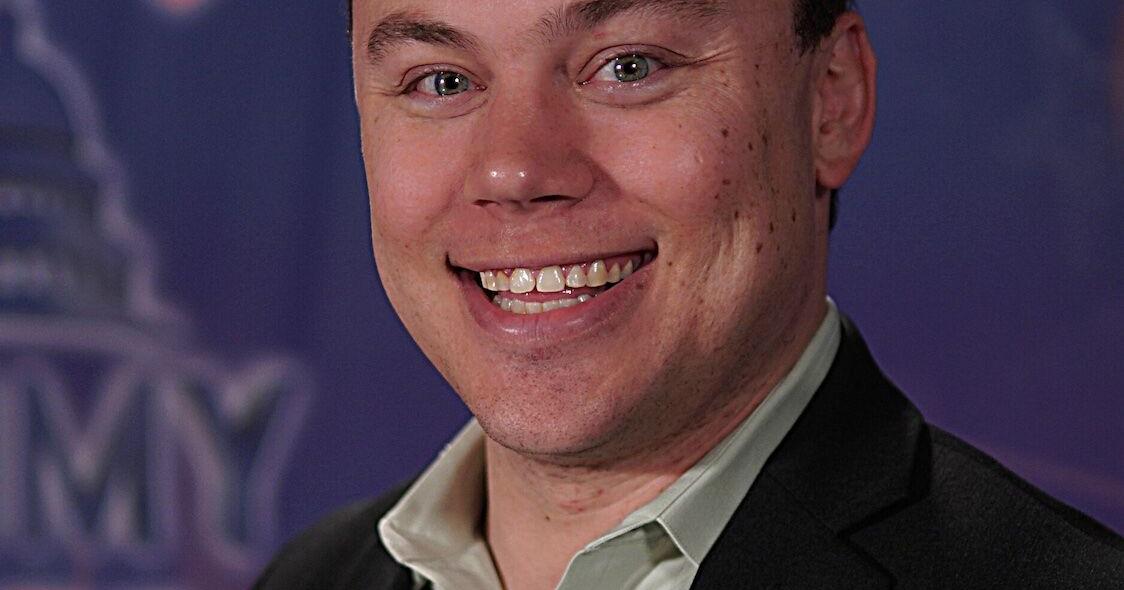 On Sunday, Colorado Secretary of State Jena Griswold returned to national television to sound the alarm bells for American democracy.
"Attacks on American confidence in elections, they're getting worse," Griswold said in a interview with MSNBC's Ali Velshi. "We see the stage set up so that the next time extreme election officials or extreme candidates don't like the results, it will be easier for them to pull off a January 6."
Conspicuously absent from Griswold's exaggerations were grievances over remarks by fellow Democrat Joe Biden questioning the legitimacy of the upcoming 2022 election.
"Speaking of suffrage legislation, if it is not passed, do you still believe that the next election will be conducted fairly and its results will be legitimate?" a reporter asked Biden.
"Well," the president began, "it all depends on whether or not we are able to make the case to the American people that part of this is being put in place to try to alter the outcome of the election. ."
Asked again about the midterm reviews, Biden was blunt: "The prospect of being illegitimate is directly proportional to the fact that we can't push these reforms through."
wow.
During the 2020 election cycle, then-President Trump sowed the seeds for a "rigged election" to come. Now Biden is doing exactly the same, only with a "voting rights" twist to his alarmism.
The thing is, this time, Jena Griswold is in on it.
"(I) it is so urgent that we do everything we can to fortify democracy, the right to vote and the future of the nation at this time," she insisted. Read: Passing the Democrats' ballot bills – which failed in the US Senate last week – is needed to escape an alleged existential crisis.
Griswold's rhetoric is dishonest at best. For starters, she knows that these so-called "voting rights" bills are actually a disastrous attempt to federalize elections that undermine the very things that make Colorado's electoral system a model for other states.
Shouldn't our elected SOS be protecting Colorado's status as an election leader — not fighting for congressional legislation that would undermine it?
Griswold pointed to "attacks we're seeing on democracy," including "the 30 voter suppression bills passed last year, with all 300 currently pending."
She knows better. Good or not, many of the "300 bills" — almost all of which are in other states — have no chance of success. Some are supported by a single legislator.
Also, "voter suppression" is a very debatable term. Among the 30 so-called "voter suppression bills passed last year" is Georgia's new electoral law. last aprilI debunked the misinformation that it restricted mail-in votes and early voting.
"In Georgia, no-excuse absentee ballots are still legal. The time window for early voting is longer," I wrote. "Voter ID requirements are now the same for absentee ballots as in person. Drop boxes are (now) required, giving voters more places to drop off their ballots.
In fact, Georgia offers more early voting days and less restrictive mail-in voting than Democratic strongholds New York and Delaware (Biden's home state).
So, is Griswold's rhetoric simply dishonest? More likely, it's an intentional deception spewed out by a hyper-partisan actor raising money for his re-election.
As CoPo's Eric Sondermann observed, "There is no doubt that (Griswold) sees her position as a stepping stone to higher office… She has a flair for divisive and polarizing issues and seizes them with alacrity. ."
"Put simply," he added, "Jena Griswold is an intensely political secretary of state in an overly politicized time. Even when she does the right thing, her motives are suspect and her credibility is weak.
Sonderman is right. It's a Claim I demonstrated and documented time and over and over again. However, Griswold isn't the only Democrat playing political games with elections.
Last week, I highlighted partisan and controversial statements by Congressman Jason Crow and activist school board member Tay Anderson as they demanded that Congress federalize elections. State House Democrats led a "buttery attempt to divide lawmakers and further politicize Colorado's election" with House Resolution 1004.
Public records prove that Democrats in Colorado — and Griswold, in particular — are almost universally incapable of delivering open and secure elections with fairness and credibility.
This is striking given the obscurity among some Republicans. As Griswold alluded to on MSNBC, Mesa County Clerk Tina Peters is facing a grand jury that includes District Attorney Dan Rubenstein. This stems from SOS and FBI investigations into allegations that Peters committed an election security breach in violation of state and federal laws and election rules.
Two-thirds of State House Republicans voted last week for amendments to the aforementioned HR22-1004, partly questioning the legitimacy of the 2020 presidential election and oddly supporting Peters as well as Americans (including Rep. Ron Hanks) who "peacefully protested" outside the United States Capitol on January 6, 2021.
Unlike the apparent agenda-driven unanimity of Democrats, the Republican side is not an election monolith. To their credit, several state officials publicly admitted that it was a mistake to vote for these amendments. Rubenstein is a Republican. House Republican Leader Hugh McKean and GOP Chairwoman Kristi Burton Brown reaffirmed that the 2020 election was "settled." GOP SOS favorite Pam Anderson touts Colorado's electoral system. personally I called for Peters resigning in August 2021. I could go on.
While the Griswold Democrats claim to be honest about elections and voting rights, they have zero credibility. The people of Colorado are tired of partisan bickering over the election. It's time to let go of the gambling spirit.
Jimmy Sengenberger is the host of "The Jimmy Sengenberger Show" on Saturdays from 6 a.m. to 9 a.m. News/Talk 710 KNUS. He also hostsJimmy at the Crossroads", a webcast and podcast in partnership with The Washington Examiner.